All products are produced under one roof
Warehouse for raw materials for mattresses and cushions
Mattresses in multiple qualities are neatly cut to size after specifications.
Mattress confection department
Mattress confection department
Department where the mattresses and cushions are cut and assembled
The undisputed market leader for more than 25 years in sitting and sleeping comfort
Your time on board must be the best time of your life
Since its founding in 1992, Neptune has grown in more than 25 years into the undisputed market leader in producing nautical sleep and seating comfort. We have achieved this position because we only have one goal: Ensure that you can enjoy as much time as possible on board. That goal has been the inspiration from the beginning to develop and produce the very best quality boat mattresses and boat cushions.
Neptune is the only player in this market with more than 30 different comfort foams in stock, all of which are cut to the desired product, which gives us a very large lead over all our colleagues.
Innovative craftsmanship
In the search for the very best we have never been afraid to do things differently. We have never stopped innovating and that is evident from the many solutions that have been developed since then. From flexible slatsystems, ultra-efficient extendable sleeping places, Neptune Airlift ™ to the Fullmotion ™ electrically adjustable sleep system, which is the most flat electrically adjustable system in the world.
At Neptune we continue to think through to create the best comfort for the limited space on board. That is our challenge.
Adventure on unknown territory
Entrepreneurship is an adventure on unknown territory, and we did that by settling in Mallorca. Knowing that we have an absolutely beautiful comfortable product for the yachts and villas on the Baleares, it seemed a logical step to create an experience room / showroom in the heart of the yachting world "Palma de Mallorca".
The people behind Neptune
Talents that we are proud of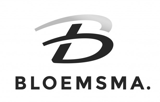 Clients speaking
During our long stay on board we experienced that the boat mattresses were better than the ones at home. At home we now also sleep on a lovely Neptune mattress.
Extensive information about the approach and possibilities of the upholstery. Very skilled execution with an eye for detail. Highly recommended for appreciation of quality.
A good night's sleep on board is a blessing and gives extra energy during our long sailing trips.
From the first night and during the whole holiday we slept wonderfully. Without pain at the shoulders and the hips, what a relief!
First mate: The mattress is sleeping so well that I forgot to get up and arrived late for work.
Every morning we have told each other that the new boat mattresses on board have been the best investment to date.
Without exaggeration: what a great sleep experience!
Sleeping well on our new bed with beautifully fitting bed linen with its own label, we are very satisfied!
We were received very friendly and professional and got a extensive guided tour. What a craftsmanship! Everything is tailor-made with attention and care and with beautiful materials.
We got a glimpse into Neptune's company's kitchen: a passionate tour and a thorough explanation of the materials and methods used.